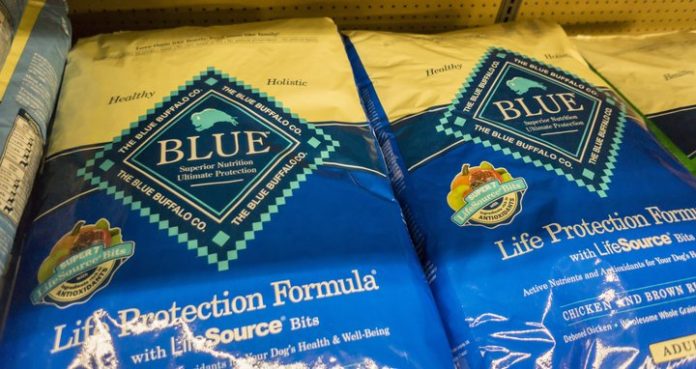 While the General Mills Corporation has made some highly commendable steps in recent months, even going as far as to purchase organic farmland for the purpose of adding to its healthy food supply chain, the company still has a long way to go in terms of its policies on genetically engineered food (GMOs).
The company has quite a history to overcome: its former CEO Ken Powell actually lobbied the FDA asking the agency to declare GMOs to be "natural," for starters.
General Mills is also the 12th-biggest anti-GMO labeling corporation of all-time, donating over $2 million to prevent consumers from knowing what's in their food in recent elections.
Now, the company has made waves with yet another major allocation of funds — this time in order to purchase the biggest natural pet food brand on the market.
Will the company continue to work toward a healthy supply chain for its ingredients, or will greed take over and lead things in an entirely different direction?
Pro-GMO General Mills Buys Out Blue Buffalo Pet Food
According to a report from CNN.com, the General Mills corporation is set to buy out Blue Buffalo Pet Food, a natural brand for cats and dogs maintaining a strong position in one of the most lucrative aisles in the supermarket.
The purchase was made for $8 billion according to the report as part of a "portfolio reshaping" plan from General Mills.
"We know that pets are family members, as you've heard me say multiple times, and we want to continue to do better for all family members, both non-furry and furry," said Blue Buffalo Chief Executive Officer Billy Bishop, in a call with analysts according to the article.
Unfortunately for consumers, the product still has a ways to go in order to meet such lofty standards, and it's questionable as to whether General Mills will take it there.
Blue Buffalo — A Smart Choice for Pet Health?
While Blue Buffalo does get a lot of things right, including prohibiting corn, wheat, soy and artificial preservatives and colors, there's one glaring omission on their website's list: genetically modified organisms (GMOs).
It can be hard to find GMO-free pet food because of the low baseline standards of the industry, but considering that dogs and cats are smaller and more susceptible to the potentially harmful effects of GMOs and their assorted chemicals, based on both research and anecdotal evidence from farmers caring for barnyard animals, investing in a GMO-free and organic pet food is a wise decision.
Blue Buffalo is still not Non-GMO Project Verified (see list of dog foods that are here), although the company does include one organic formula among its line of dog foods.
At the end of the day, you could do far worse than Blue Buffalo considering its natural ingredients profile and the dearth of organic pet food options.
But if you're seeking to avoid GMOs, you may want to look elsewhere, or simply feed your dog more "human food" consisting of pastured and organic meats, vegetables and other healthier non-GMO choices.
General Mills' Strong Affinity for GMO Ingredients
Now that Blue Buffalo has been purchased by General Mills, the question is whether or not the company will continue tinkering with and improving its product, potentially removing GMOs in the process.
It would be a welcome development for their many customers, but doesn't seem too likely taking their new parent company's pro-GMO policies into account.