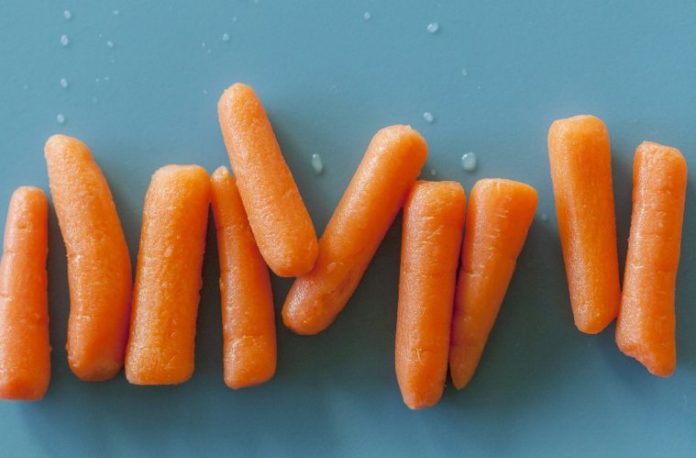 Baby carrots have become a staple in children's lunch boxes all over North America. Although, they don't really resemble the carrots in our gardens, with their bright orange colour, smooth physique, and perfectly rounded edges. You may have heard the following rumours about these tiny snacks: "baby carrots are soaked in chlorine;" "the white foam around them is the chlorine seeping out;" and "baby carrots aren't real carrots." This begs the questions: is there any truth behind these rumours? What exactly are "baby carrots" and how are they made?
The Truth Behind "Baby Carrots" and Their Origin
According to National Geographic, approximately 46% of fruits and vegetables never make it from farm to fork, which is largely due to consumer expectations. Consumers don't want ugly fruits and vegetables, so anything that doesn't look like it's in perfect condition is typically thrown out. Although some farmers will donate a portion of their "ugly produce" and some supermarkets have started to sell them at a discounted price, it's still a significant contributing factor to food waste.
When it comes to carrots, conventional supermarkets started only selling "pretty carrots" in the 1980s. Consumers expected carrots to be a certain size, shape and colour, so anything that didn't have those characteristics were tossed, juiced, or fed to animals. To combat this, some farmers started to make use out of their "ugly carrots" by peeling them, cutting them into bite-size pieces, and selling them in bags. These are considered "baby-cut carrots," though we often mistake them as "baby carrots."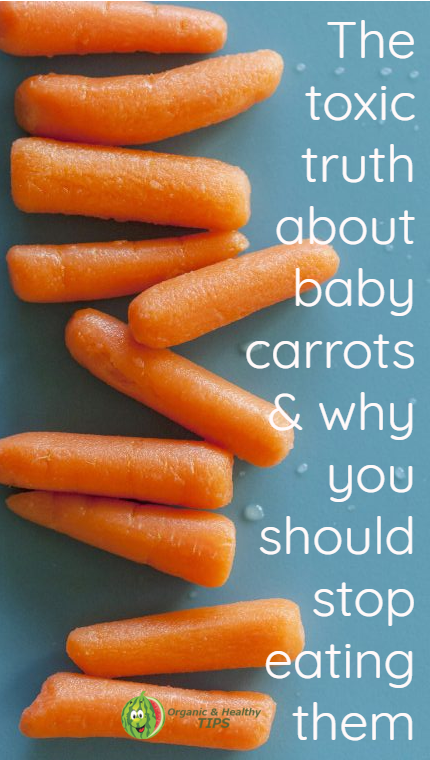 Tired of Being Tired?
Want to fall asleep in 20 minutes or less?
Real baby carrots
Real baby carrots are those that are only grown until the "baby stage," so the carrot is pulled out of the ground before it grows into its full size. Some people actually prefer the taste of baby carrots over regular carrots. You can often find them packaged in the produce section of a grocery store. They're typically sold with some of the greenery still on them, perhaps to prove they're real carrots despite their smaller size.
As soon as baby-cut carrots hit the market, the entire industry was transformed. Baby carrot products have been the fastest growing segment within the carrot industry since the early 90s and are among the most popular produce items at grocery stores, even more so than potatoes and celery. They've also adapted, as carrots are often bred to have ideal characteristics such as a sweeter taste and brighter colour.
Baby-cut carrots seemingly made the industry more environmentally-friendly by reducing food waste. However, there's one particular part of this process that's harmful to both the environment and human health…
Yes, Baby Carrots Are Soaked In Chlorine
This may not come as a surprise to you; after all, how can baby-cut carrots look so perfect and stay fresh for so long? You may find yourself eating baby-cut carrots long after the recommended "due date" because they still look like they're in perfect condition. Well, there's a reason for that.
Before being packaged, the baby-cut carrots are soaked in a chlorine-water solution. The chlorine is used to limit the risk of food-borne illnesses such as E.coli. Grimmway Farms, a producer of baby-cut carrots, explained that the chlorine solution is within the limits set by the EPA and is comparable to the amount of chlorine found in tap water.
However, as many of you may know, the chlorine found in tap water can be extremely harmful to human health. Even the U.S. Council Of Environmental Quality states, "cancer risk among people drinking chlorinated water is 93% higher than among those whose water does not contain chlorine." If we can't trust the EPA to set proper limits for the chlorine in our water (which should be none), why should we trust them to set proper standards for our food?