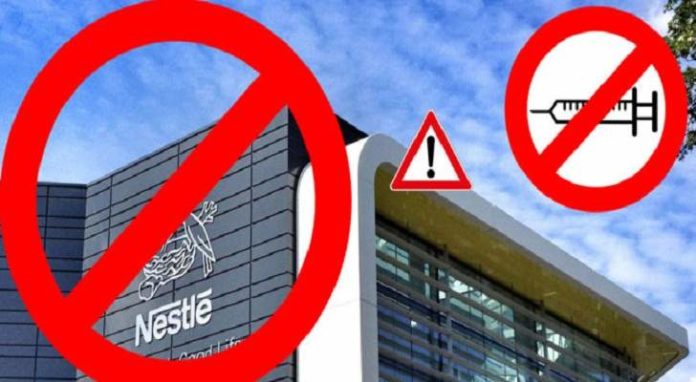 The processed food industry looks to be struggling as Nestle's profits take a downturn.
Companies who have been riding the wave of the processed food boom in recent years could find their profits dwindling as consumers move away from buying these kinds of unhealthy foods.
The Wall Street Journal has reported how Nestle have struggled to reach the amount of profits they have been accustomed to this year.
They write:
"Switzerland-based global food and drink giant Nestlé SA (NSRGY) posted its most recent full-year 2016 and fourth-quarter earnings report on Thursday. The maker of KitKats, Nescafe and Purina pet food failed to meet the consensus estimates, posting its slowest organic sales growth in 20 years."
"…In 2016, Nestlé's net profit came in at 8.53 billion Swiss francs ($8.53 billion) down 6.6% from 9.1 billion over the same period last year and falling short of the Street's forecasted 9.59 billion."
Indeed there has been a shift in the way people regard food, which has seemingly filtered down into the way they use their purchasing power at the tills.
Since the boom of the processed food market earlier on this century, consumers seemed to lap up any kind of new product, with little regards to how these highly processed foods impacted their health.
But health epidemics across the world such as a spike in rates of cancer and diabetes has forced people to look at their lifestyle to identify the cause.
Time and time again, highly processed foods have been linked to these diseases and as the evidence mounted, it has become impossible to ignore the health implications of these foods.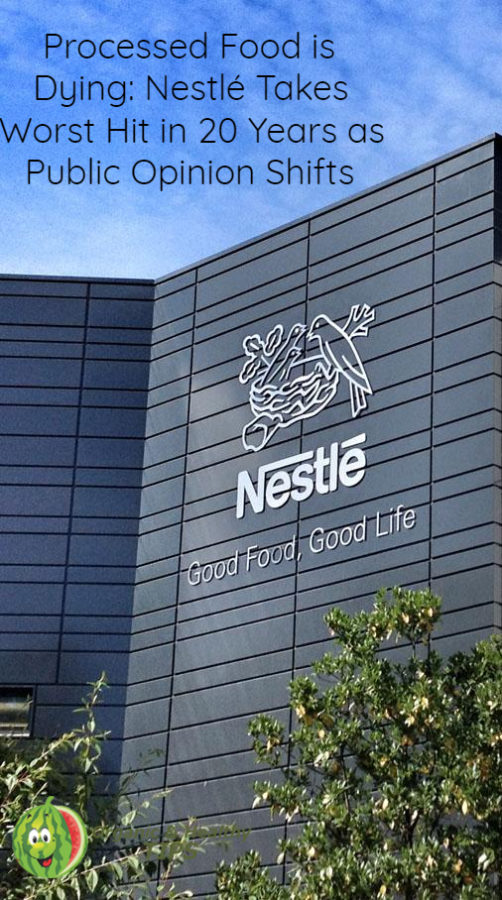 This has caused people to make healthier choices in the supermarket, a mother sopping for her children is much more likely to choose fresh fruit as a snack where as 10-15 years ago there is a good chance it would have been processed foods, which were are often marketed specifically at children.
It has also been reported by Canada's CTV news that fears of quality of food has led to people making different choices.
They reported:
"In an online survey conducted by researchers at Dalhousie University, 63 per cent of respondents said they were concerned about the widespread practice known as food fraud.
Notably, worries about counterfeited food products coming from Canada were even greater in those study participants with food intolerances."